Overhead Line Fitting
Overhead line fitting is also called overhead line hardware or overhead line accessories. Overhead line fittings include a wide range of steel fittings that are used to construct the overhead line.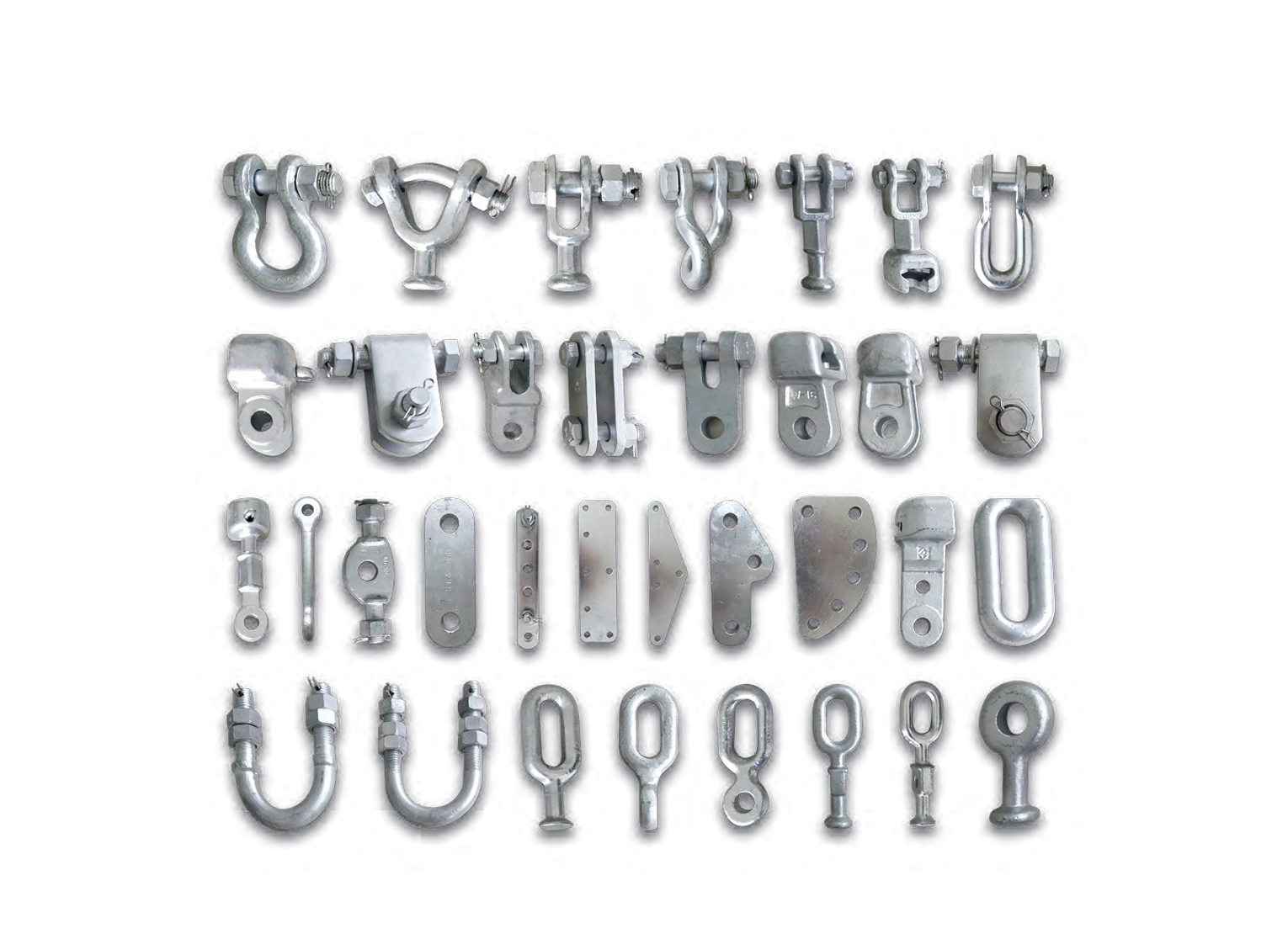 Link Fitting
Description
The body is made of forged steel, hot-dip galvanized, and the cotter-pin is made of stainless steel; which plays the role of connecting with each other or connecting th insulator in the hardware string set.
Advantage
a.Forged with high strength steel, products are maturely and stable;
b.Hot dip galvanizing process is adopted for anti-corrosion, with strong corrosion resistance;
c.Passed ISO 9001 quality system certification;
d.Passed KEMA certification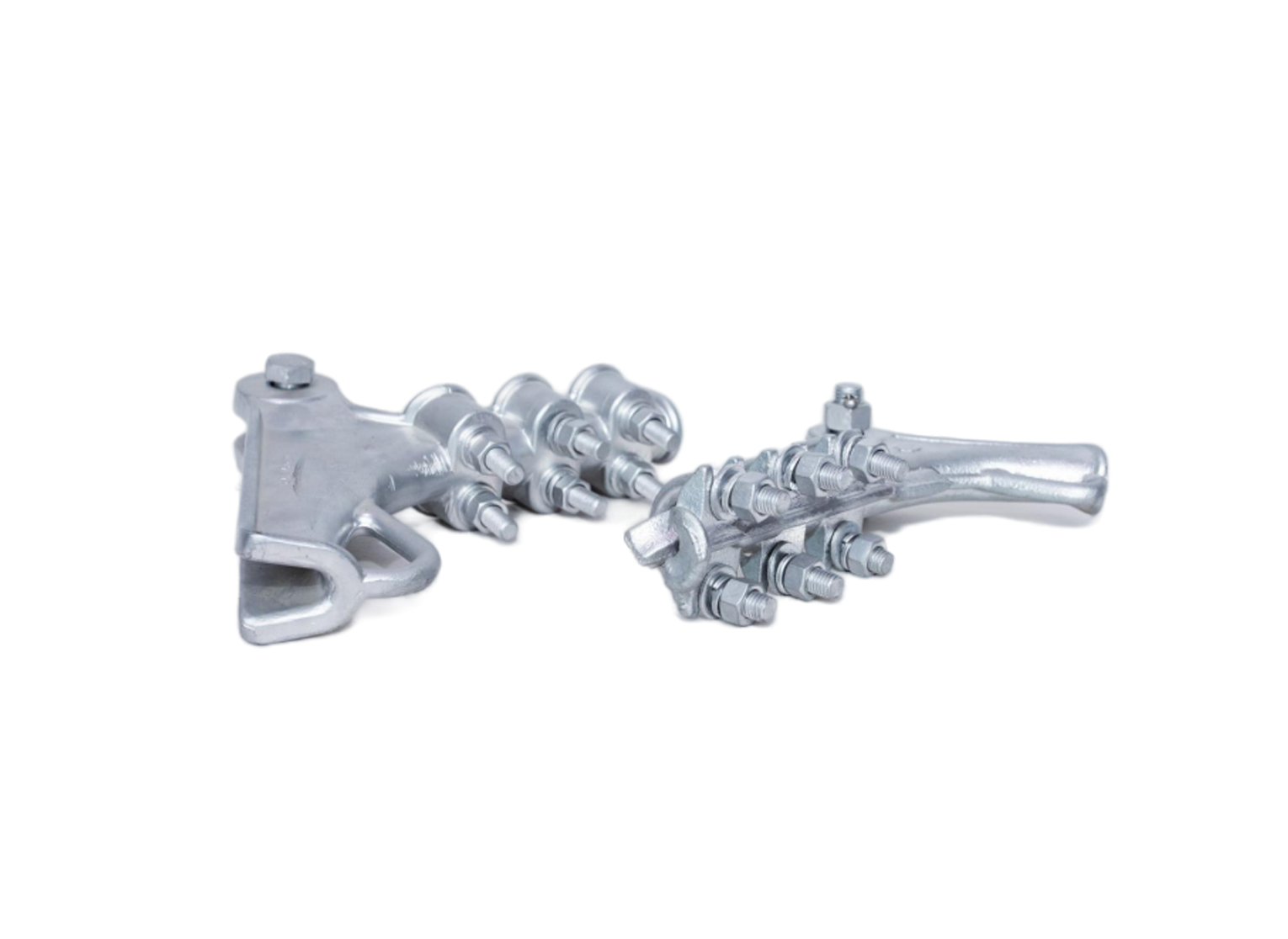 Bolted Tension Clamp
Description

It is generally used to fix small and medium cross-section conductors and insulated conductors. It is easy to install and does not damage the conductors
Advantage

1.Applicable conductor diameter range is large;2. Passed ISO 9001 quality certification; 3. Passed KEMA certification.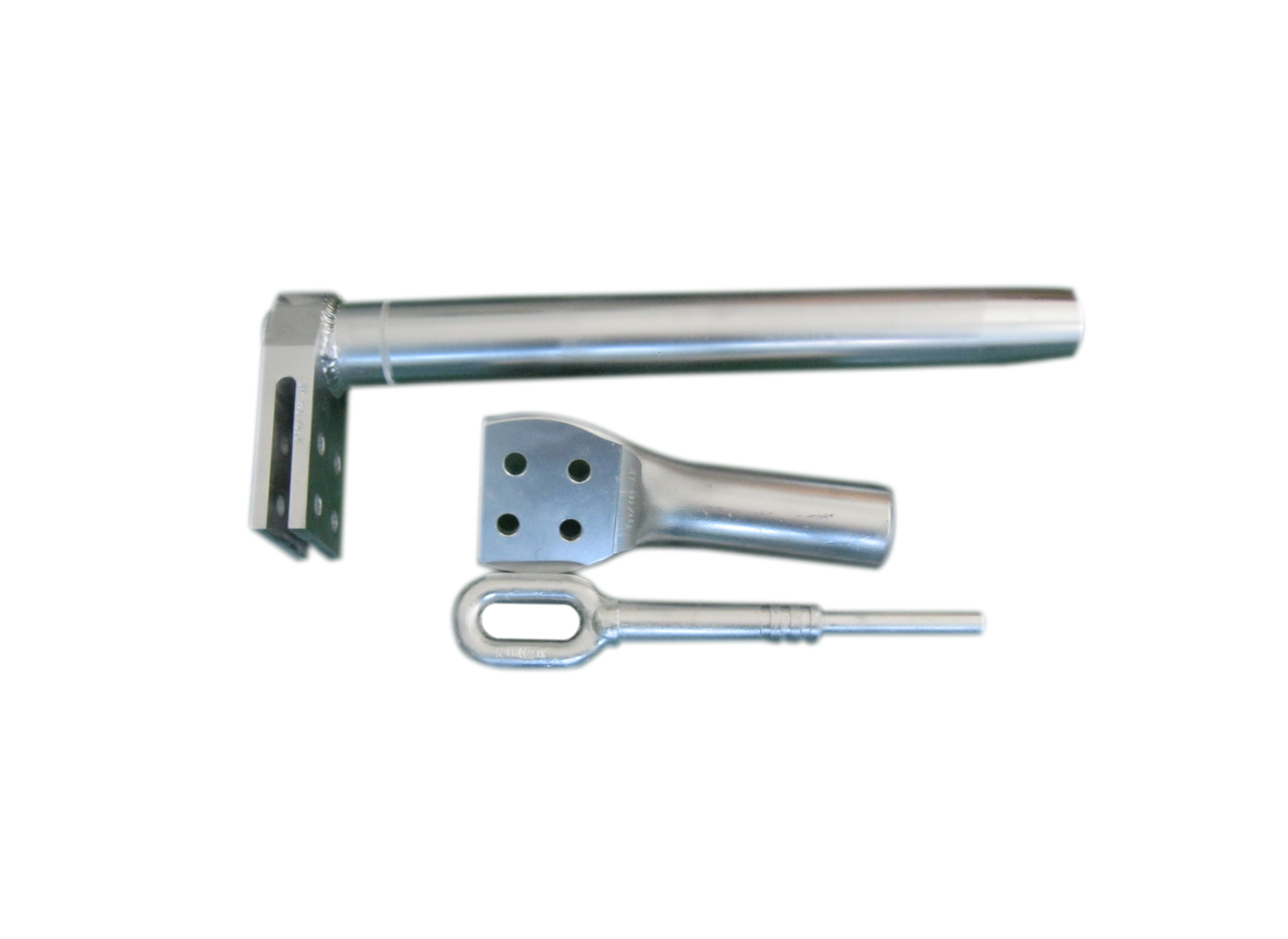 Compressed Tension Clamp
Description
Mainly used for the conductors on the tension towers of overhead lines,power distribution lines,substations and power plants.It is used to fix the ground wire terminal and the pull wire terminal. Bear all the tension of conductors,ground wires and lightning protection conductors.
Advantage
1.Applicable conductor diameter range is large,with high holding strength; 2.Passed ISO 9001 quality certiation;3. Passed KEMA
MA certification